Dominican Republic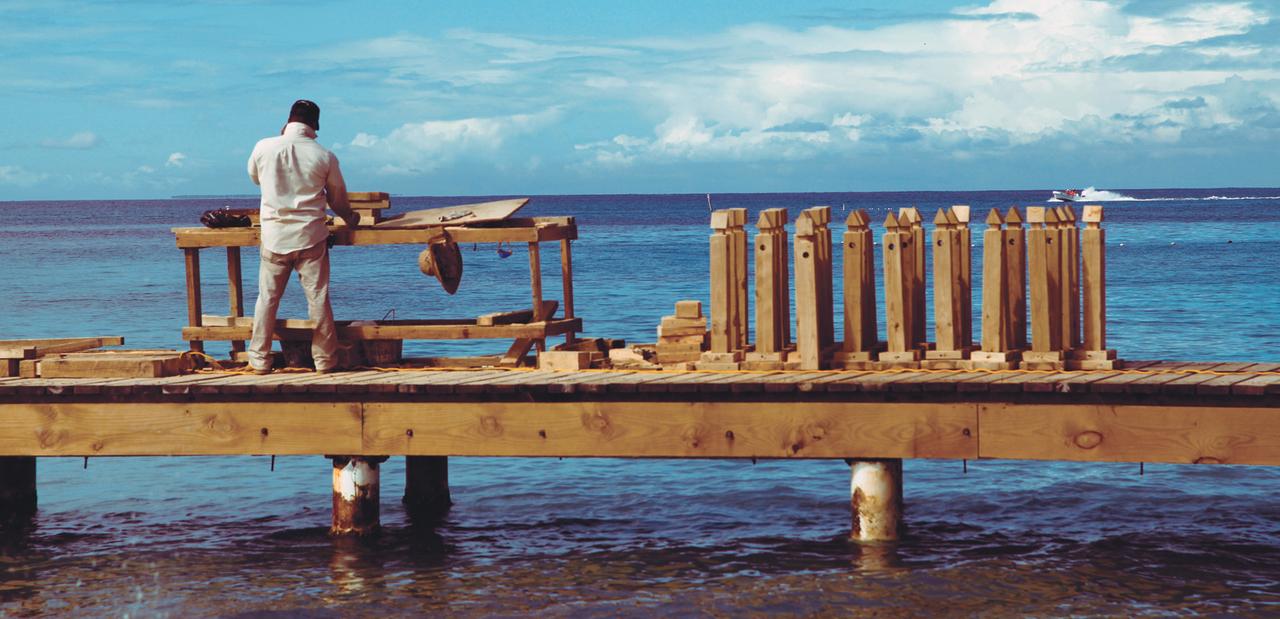 Destination Overview
The Dominican Republic—the second-largest Caribbean nation, both by area and population—covers the eastern two-thirds of the Caribbean island of Hispaniola; Haiti comprises the western third. The capital city, Santo Domingo, is located on the southern coast of the island (see Map 10-7). Although English is spoken in most tourist areas (and approximately 250,000 US citizens call the Dominican Republic home), Spanish is the official language. Average temperatures range from 73.5°F (23°F) in January to 80°F (26.5°F) in August. The island receives more rain from May through November, and tropical storms or hurricanes are a possibility.
In 2017, more than 5 million foreign tourists (including approximately 3 million from the United States and Canada) visited the Dominican Republic, making it the most visited destination in the Caribbean. The Dominican Republic offers a diverse geography of beaches, mountain ranges (including the highest point in the Caribbean, Pico Duarte [10,164 ft; 3,098 m]), sugar cane and tobacco plantations, and farmland. Most tourism is concentrated in the east of the country around Bavaro and Punta Cana, which offer all-inclusive beach resorts. Whale watching is popular seasonally near the northeastern area in Samana, and kite- and wind-surfing attract visitors to the northern areas of Puerto Plata, Sosua, and Cabarete. Santo Domingo has an attractive colonial district that contains many historical sites dating back to Christopher Columbus's arrival in the New World. A small number of travelers visit other parts of the country, where tourist infrastructure is limited or nonexistent.
Safety and Security
Driving in the Dominican Republic is hazardous (see Chapter 8, Road & Traffic Safety). Traffic laws are rarely enforced, and drivers commonly drive while intoxicated, text while driving, exceed speed limits, do not respect red lights or stop signs, and drive without seatbelts or helmets. The Dominican Republic has among the highest number of traffic deaths per capita in the world (29.3 per 100,000 population in 2013). Many fatal or serious traffic crashes involve motorcycles and pedestrians. Motorcycle taxis, used throughout the country (including tourist areas), frequently carry 2 or more passengers riding without helmets. Remind visitors to avoid motorcycle taxis, to use only licensed taxis, and to always wear a seatbelt.
The risk of crime is similar to that of major US cities. Although most crime affecting tourists involves robbery or pickpocketing, more serious assaults occasionally occur, and perpetrators may react violently if resisted (see Chapter 3, Safety & Security Overseas). Visitors to the Dominican Republic should follow normal safety precautions such as going out in groups, especially at night; using only licensed taxi drivers; drinking alcohol in moderation; and being cautious of strangers. Criminal activity is often higher during the Christmas and New Year season. Additional caution during that time is warranted.
Medical Tourism
The market for medical tourism, including plastic surgery and dental care, is growing in the Dominican Republic. It attracts thousands of patients each year who access medical services that cost a fraction of what they do in the United States. Several companies and clinics offer package deals that include postsurgical recovery at local tourist resorts. Most health care facilities catering to medical tourists have not met the standards required by international accrediting bodies, however.
Substandard quality of care, health care–associated infections, and deaths have been the experience of some medical tourists to the Dominican Republic. Anyone considering the Dominican Republic as a destination for medical procedures should consult with a health care provider before travel, and research whether foreign health care providers meet accepted standards of care (see Chapter 9, Medical Tourism).
Bibliography
Banco Central de la República Dominicana [Internet]. Estadísticas económicas: sector turismo. Santo Domingo (Dominican Republic): Banco Central de la República Dominicana; c2012 [cited 2016 Sep 23]. Available from: www.bancentral.gov.do/estadisticas_economicas/turismo/.
CDC. Dengue fever among US travelers returning from the Dominican Republic—Minnesota and Iowa, 2008. MMWR Morb Mortal Wkly Rep. 2010 Jun 4;59(21):654–6.
CONAVIHSIDA (Consejo Nacional para el VIH y sida). Segunda encuesta de vigilancia de comportamiento con vinculación serológica en poblaciones claves. Gais, trans y hombres que tienen sexo con hombres (GTH) trabajadoras sexuales (TRSX) usuarios de drogas (UD), 2012. Santo Domingo (Dominican Republic): CONAVIHSIDA; 2014 [cited 2016 Sep. 23]. Available from: http://countryoffice.unfpa.org/dominicanrepublic/drive/CONAVIHSIDASegundaE....
Dirección General de Epidemiología [Internet]. Sistema nacional de vigilancia epidemiológica, boletín semanal 2017. Santo Domingo (Dominican Republic) 2017 [updated Sep 2014; cited 2016 Sep 23]. Available from: http://digepisalud.gob.do/docs/Boletines%20epidemiologicos/Boletines%20sem....
Duijster JW, Goorhuis A, van Genderen PJ, Visser LG, Koopmans MP, Reimerink JH, et al. Zika virus infection in 18 travelers returning from Surinam and the Dominican Republic, The Netherlands, November 2015––March 2016. Infection. 2016 Dec;44(6):797–802.
Gaines J, Poy J, Musser KA, Benowitz I, Leung V, Carothers B, et al. Notes from the field: nontuberculous mycobacteria infections in U.S. medical tourists associated with plastic surgery—Dominican Republic, 2017. MMWR Morb Mortal Wkly Rep. 2018 Mar 30;67(12):369–70. [PMID:29600972]
Millman AJ, Esposito DH, Biggs HM, Decenteceo M, Klevos A, Hunsperger E, et al. Chikungunya and dengue virus infections among United States community service volunteers returning from the Dominican Republic, 2014. Am J Trop Med Hyg. 2016 Jun 1;94(6):1336–41. [PMID:26976891]
World Health Organization Global Health Observatory data repository. Road traffic deaths: Data by country. [cited 2018 Aug 22]. Available from: http://apps.who.int/gho/data/node.main.A997.
Authors
Nelson Arboleda, Luis Bonilla